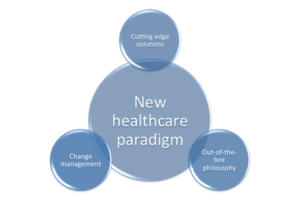 Our mission is to build and support businesses that can create fundamental and lasting changes in healthcare; so that providers, payers, and clinicians can improve the quality of care with fewer resources.
We do this through cutting-edge healthcare knowledge and a future-oriented philosophy – combined with the ability to manage change and transform healthcare practices. This is why our partners trust us.
We identify businesses that challenge how healthcare works today – to grow solutions that will be successful in tomorrow's healthcare.